PHO DA NONG
- Pho Da Nong -
-- FASCITNATING PHO IN SUPER HOT BOWL --
Pho is a famous food in Vietnam that every travel agency would recommend you to try. Everywhere in Vietnam, Pho can be found easily with plenty of flavour according to the regions. However, this kind of Pho is totally a different way of enjoying that you could not imagine.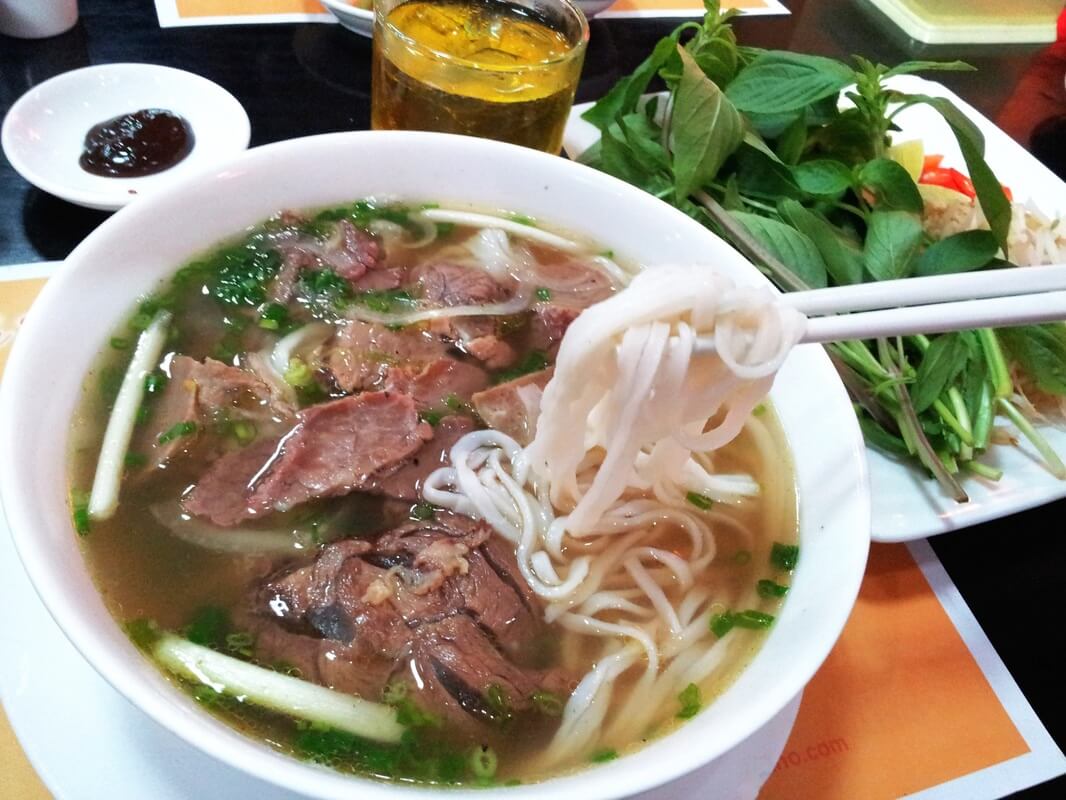 Beef broth will be simmered in 8 hours in order to get all the vitamin and nutrition from beef bones and other herbal vegetables. This is not only a broth but also a malificient art of flavours with a combination of more than ten kind of herbs as well as spices.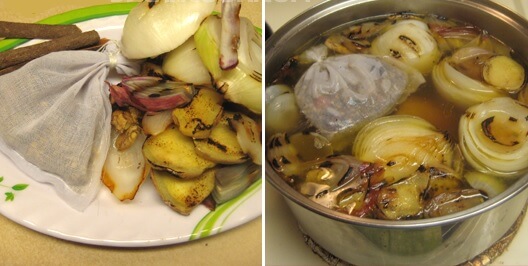 Then, broth will be transfered to a bowl. In this step, the chef will add some spices in soup while heating the bowl on fire. This special bowl is made from a natural marble stone called granite which is used widely in many fields nowsaday. Many people will doubt to its application in cooking, however, granite is quite popular in Asia for cooking such as: grill and simmer. Granite keeps meat away from burning and take fat apart from meat without dry it. In Korea, it is used to serve Bibimpap (Korean mixed rice).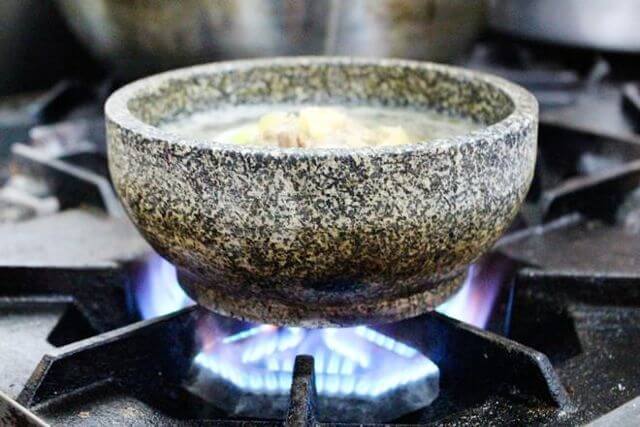 This way of cooking will keep the broth hot until you eat it up. Specific flat noodle will be added one by one when having the meal in order to avoid overcook. Thanks for this serving style, your Pho is always hot and fresh as brand new during your meal.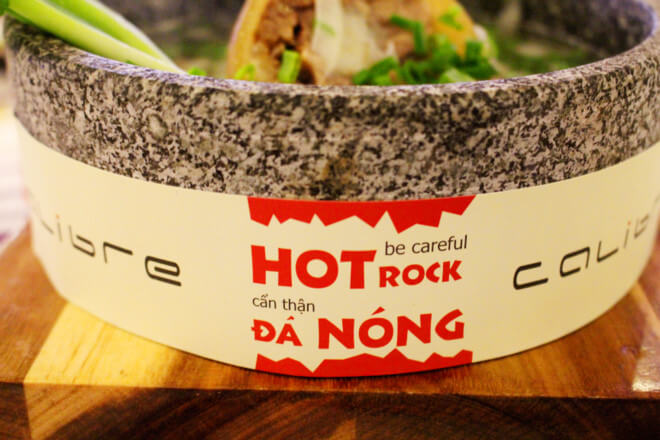 Lets go :
- Calibre Lounge - Palace Hotel Saigon
- Pho Homemade - Dist.3