Saigon Iced Milk Coffee
-Caphe sua da-
Saigon amazes people with the old French Colonized Quarter, the painful war in history and crowded streets full of motorbikes every afternoon. Nevertheless, its cuisine is a mainly reason that attracts tourists from over the world. But you will never know how brilliant our foods are if you skip it. Saigon, in foreigners' eyes, is a paradise of food. With a combination of Western, Muslim and Oriental cuisine as well, it brings a completely different and remarkable taste that you never had before. And the most fascinating drink must be mentioned is Ca Phe Sua Da (Iced Milk Coffee).
A Milk Coffee Song - By Ha Okio
Ca Phe Sua Da is just a kind of coffee with milk along. However, you will absolutely fall in love with just the fist sip. Different from many famous names as cappuccino, latte or macchiato, Ca Phe Sua Da itself is a combination of simply ingredients in a simple way but full of fascinating flavors. Coffee, condensed milk and ice are all together harmonized and blended by experienced moves of the owner.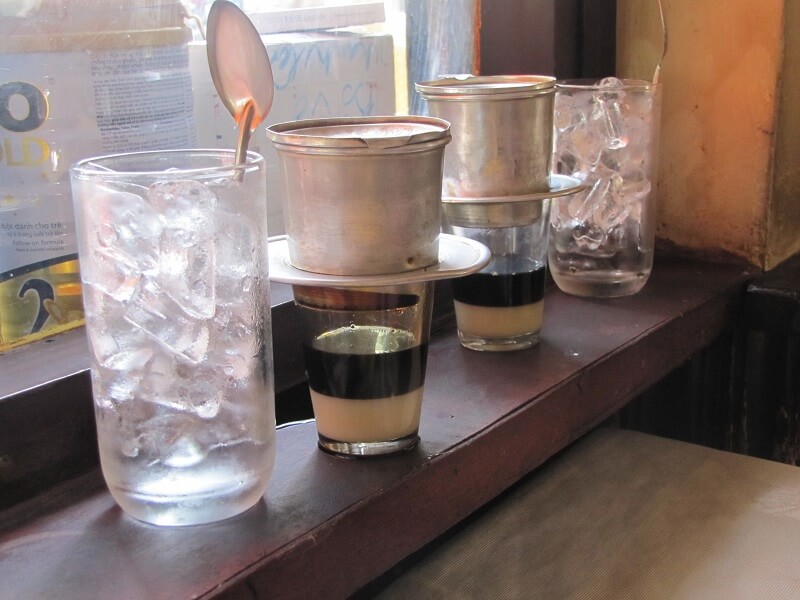 Have you ever sitting in a nice decorated room with a chorus of pop songs, had a cup of iced milk coffee while reading an endless book? It won't be the original way to feel like a Vietnamese. Let imagine that you're sitting on a pavement coffee shop with little chairs and no official table along. There is the owner besides is making your coffee with their secret recipe, and in front of you appearing a hustle street filled by motorcycles. People life seem to happen right in your eyes, you can watch the vendors earning their living with a pot of soup or noodles, the lottery sales sometimes stop by and offer you to use your fortune or just a little boy are eating his breakfast while his mother ride him to school on a bike. That's absolutely a specific, unique and exciting experience in your life for sure. Has appeared from early of 19 century, Ca Phe Sua Da became more and more popular as a main factor reflecting Vietnamese culture, lifestyle and the way we saw the world. It's a little bitter followed by sweet taste behind as well as our history with the painful war from decade to decade then peaceful and freedom after all.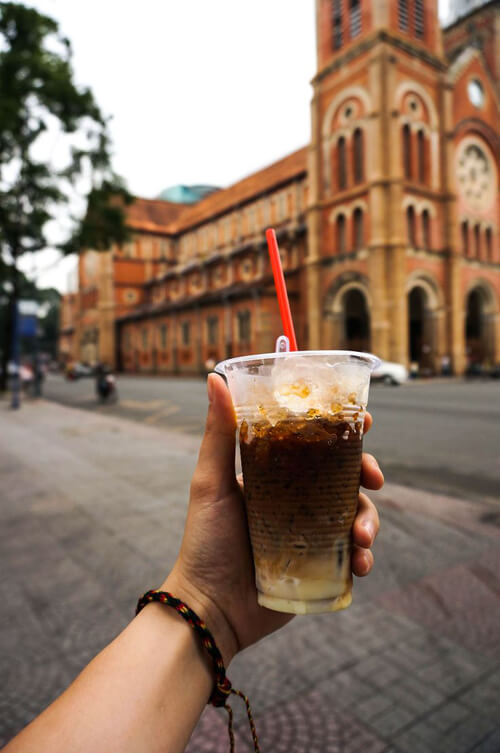 Because of its spectacular scent, Ca Phe Sua Da has been voted as one of the best coffee by well-known pages as Bloomberg, The Daily Meal, The Traveler or The Sydney Morning Herald. Moreover, Chef John Quilter also claimed it as one of five greatest coffees he have ever had globally. This kind of ancient coffee has been attracted massive amount of tourists from over the world even the first man of a nation – Mr. President of America, Barack Obama.