TRADITIONAL MEDICINE MUSEUM OF VIETNAM
---Fito Museum---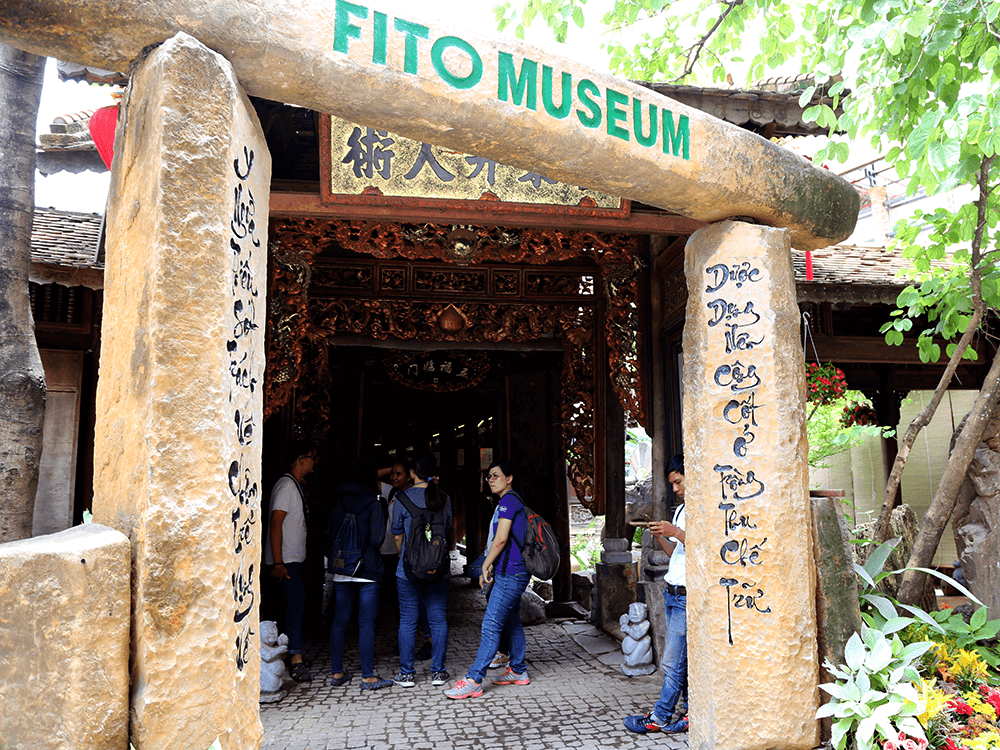 Located near the China Town, the Vietnamese Traditional Medicine Museum is a highlight to be included in your trip to the ancient, heritage-condensed Chinese districts. With a private collection of around 3,000 artifacts, the museum offers a unique insight into Vietnamese medicine as well as the country's everyday culture.
Contrast to its simple look from outside, the building is a piece of arts itself. Every wall is covered in hundreds of woods carving and mother-of-pearl decorations, even to very small details in the shelves or table legs. Tropical citizens do not usually open their windows so the heat from outside can be avoided. Their houses, therefore, are usually dimly lit. That is the reason why carvings and mother-of-pearl arts flourished in hot Vietnam. They reflect every beam of lights so their details can be best admired.
A wooden house inspired by Central Vietnam style was designed and carved in Hoi An ancient town then relocated on the top of the building. The construction stores many of manuscripts composed by Vietnamese ancient doctors. Beautiful illustrations of past lives can also be found here. Beautiful artworks are spiced with nostalgic aromas from Vietnamese herbs exhibited in every room. A trip around the museum is not only informative but also romantic and memorable.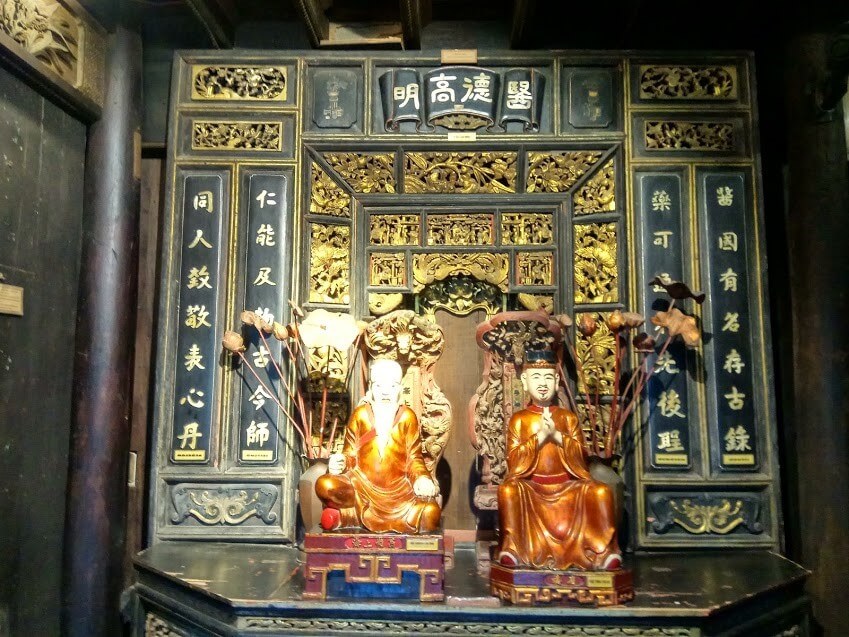 Two Vietnamese medicine masters worshipped at the museum. Photo: Huey.
At the end of the tour, please spend a few minutes at the lobby to enjoy fresh brew green tea and medicinal oils manufactured by local brands. You would feel the scents every Vietnamese grow up with.
Bonus information
Every detail of the museum tells a cultural story. The best way to understand them is going with a well-informed tour guide. If you are solo traveler, we would love to include some small details here for you:
Not just kettles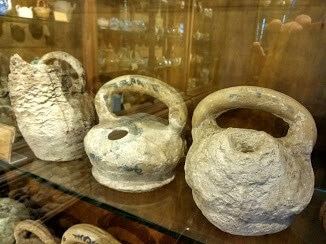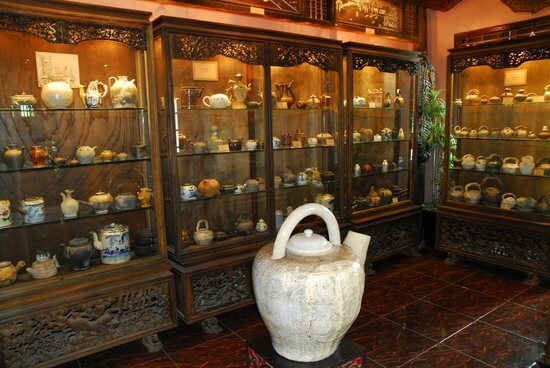 These are kettles used to store lime made from ground seashell. Vietnamese has a tradition of chewing petal leaves together with palm fruits and a little bit of lime. The final solution is a thick red liquid and people spill it out. The warm spicy flavor keeps people energetic and healthy, and Vietnamese could not do without it for millenniums (though it is no longer practiced by youngsters due to its inconvenience).
After being used for time, lime covers up the kettle's mouth and it cannot be used any longer.
The kettle is not thrown away then, but is kept in a sacred place and worshipped as a god. Vietnamese believed in animism, a belief holding that every object has a soul and feeling. In the time of limited product supplies, people wholeheartedly appreciated their belongings. Then using them for a time inspire a love for the objects.
The soul, the value and the love keep people from throwing their stuffs and many even worshipped important things like kettles, vases and stoves. I still remember a saying from an elderly on how she kept her everlasting marriage, "We lived in the time when we repaired broken stuff, not throwing them away".