For a long time, Vietnamese youngsters have been criticized for being neglectful of their own culture. They instead take strong interests in foreign popular media and show worrying signs of forgetting their own national identities. However, this is no longer the case in the recent time, since they are enthusiastically looking back to the grace of their own past and actively redefining the nation's arts, reflecting on their works a combination of Vietnam culture and popular trends.With the revival of interest in Vietnam identity, the art playground is playing a more active role in promoting the country. So art places are​ where to go in Vietnam​.
Saigon and Hanoi are the most vibrant centers of Vietnam, making them the best ​Vietnam cities to visit ​for art enthusiasts. If you are looking for artful ​places to see in Vietnam​, especially in Saigon and Hanoi, this is the ultimate list for your research!
Saigon galleries
Saigon is definitely one of the most interesting ​Vietnam cities to visit, from its food, architecture, history to its arts, either street arts or formal exhibitions in galleries. The art playground of Saigon has never been so active before. By spending some qualities time in these studios, you can have a brief review of how young artists are doing. The galleries have also been included in many ​Vietnam destination tours​.
1) Gallerie Quỳnh Address: 2nd floor, 151/3 Đồng Khởi street, district 1, Saigon.
Over the past decade, Gallerie Quỳnh has been a popular platform for young artists in the city. While many galleries quickly die out because of financial failure, Quỳnh has been doing a healthy business. At the time abstract arts were regarded as weird and immoral in Vietnam, their courage to accept and promote abstractism was worth praising. Its director, Quỳnh, has also been actively travelling around the world in search of talented artists to bring to Vietnam. Gallerie Quỳnh has been network to connect Vietnamese artists to the world.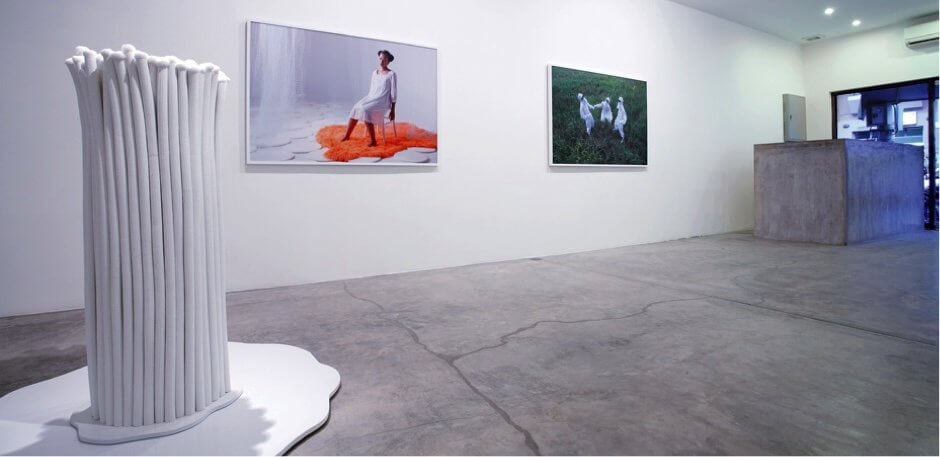 2) ​The Factory Address: 15 Nguyễn Ư Dĩ, Thảo Điền, district 2, Saigon.
The Factory is housing some of the most noticeable exhibitions in Saigon, one of which is by artist Phạm Trần Việt Nam with his massive project "Văn tế thập loại chúng sinh" (Oration to the ten kinds of lives). On this groundbreaking collection, the sorrow and frustration of the human kind is painfully illustrated. But on the top of the canvas, all the dark heavy figures fly up into silky threads, as if the artist suggests a merciful light at the end of the tunnel. This is something art lovers should consider if they are wondering ​where to travel in Vietnam​.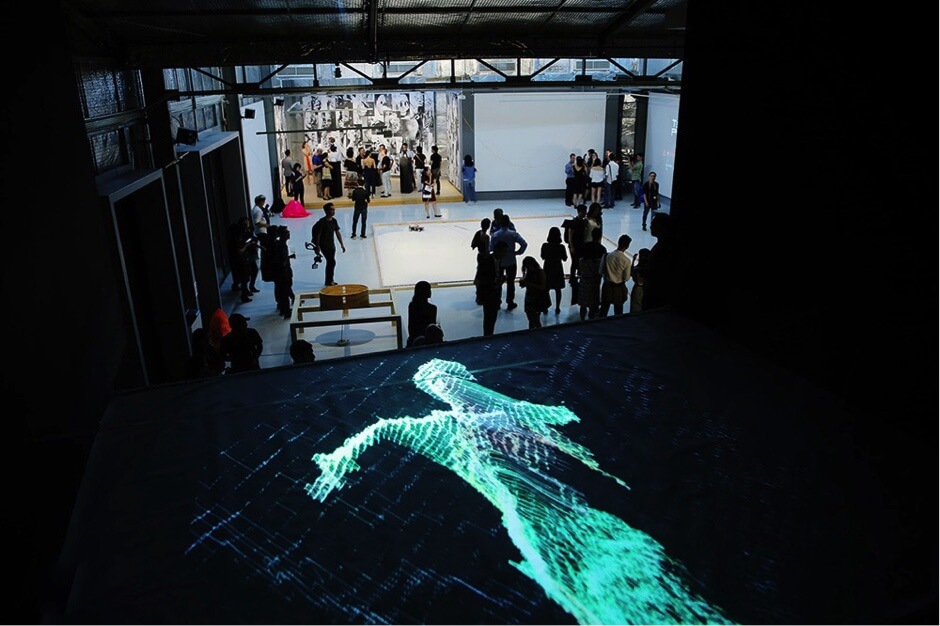 3) Couleurs d'Asie by Réhahn Address: 1st floor, 151/7 Đồng Khởi street, district 1, Saigon.
Réhahn is not a Vietnamese artist but in fact a French. He is one of the tourists who fall in love with Vietnam and decide to stay, calling Vietnam his second home. His vibrant photos are greatly inspired by Vietnam colorful ethnic life, especially the charming and mysterious smiles of Vietnamese women. Visitors to his studio agree that he did actually capture life into his photos. Now a renowned photographer, Réhahn is still actively travelling to the most remote tribes for his new projects. Part of his profits are going back to the local communities in his "Giving Back" project. (Now Réhahn is living in Hội An and has two studios, one in there and one in Saigon).
4) A O Show
Address: Saigon Opera House, Lam Son square, district 1, Saigon.
A O Show is a musical inspired by lifestyles in Central Vietnamese villages and bigger cities. Traditional dances are creatively adapted in the play, accompanied by vintage music played by various instruments, the artists take the audience through a playfully journey through urban and rural lives. Most of the time, the show is funny and relaxing. Now their producer, Lune Production, has extended into three different shows: A O Show, Teh Dar (about tribes on the Central Highland) and The Mist (an appreciation for rice, the source of life of the country). They have tours around the world but the best place to see the show is its hometown: Saigon. (Note: they do not have shows everyday and tickets should be booked in advance).
Hà Nội Galleries
Hà Nội is the capital of Vietnam. The 1000-year city has a long glorious past to explore, giving Hanoiain artists a huge inspirations for their creations. Art enthusiasts who are putting together their travel list cannot skip Hà Nội in their Vietnam destination tours​.
1) DOCLAB Address: 56 - 58 Nguyễn Thái Học street, Ba Đình district, Hà Nội.
Established in 2009, DOCLAB's vision has been promoting for video and filmmakers, not focusing on painting and sculpting like most studios. In here, Vietnamese and international artists have an active platform to introduce their projects and interact with their audience. Young artists also have a wide range of speeches and lectures to attend and improve their skills on art.
2) Green Palm Gallery Address: 15 Tràng Tiền street, Hoàn Kiếm district, Hà Nội | 39 Hàng Gai street, Hoàn Kiếm district, Hà Nội.
Green Palm was founded in 1996 by an art critic and until now, they have two galleries, both of which are located in Hoàn Kiếm district within walking distance to the Turtle Lake and the Old Quarters, making them well visited art places in Hanoi. What makes it even more appealing is that the galleries always present fun introductions in every masterpiece, and there are advisers ready to help you orient through a maze of works and answer your questions..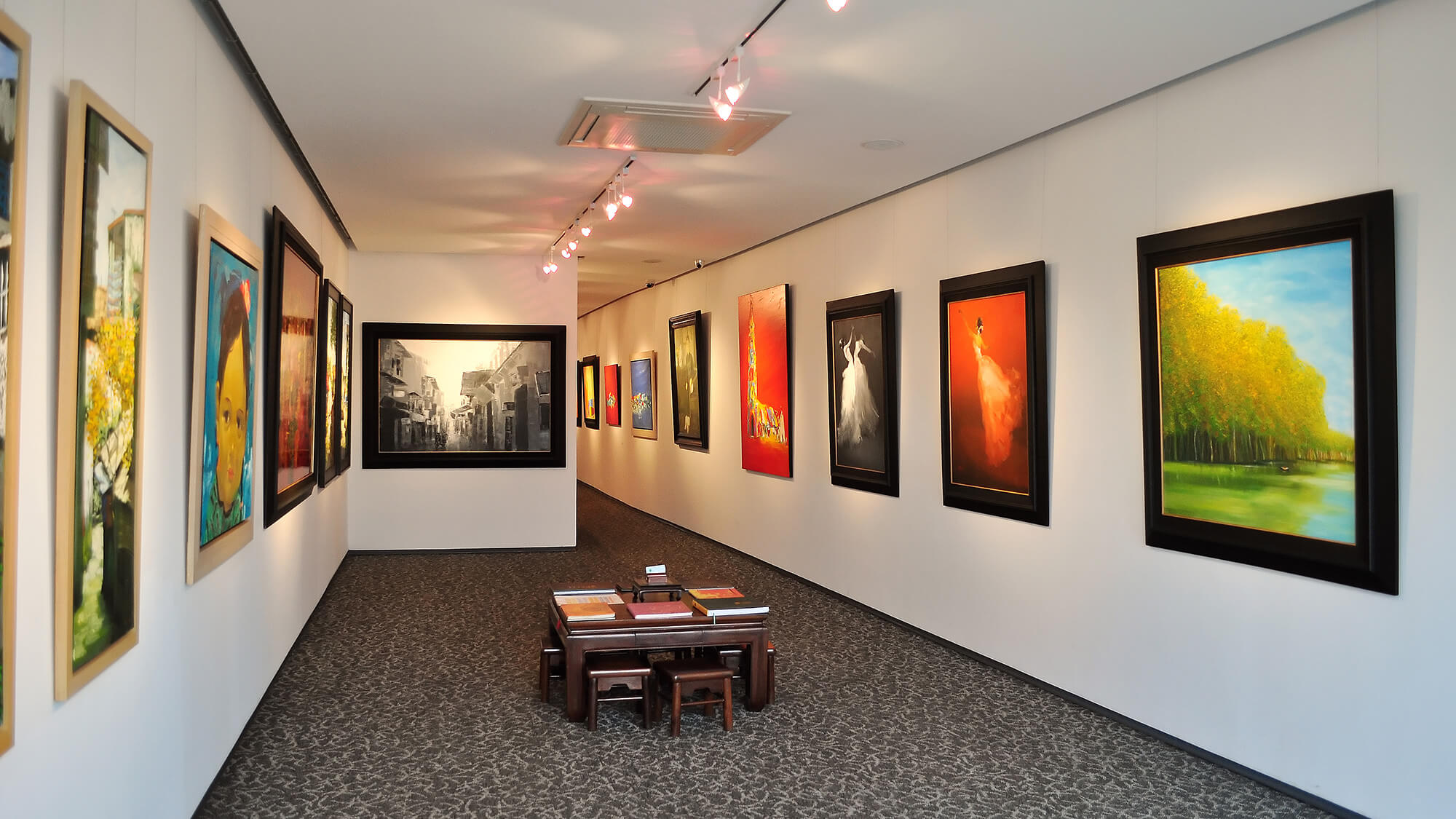 3) Apricot Gallery Address: 40B Hàng Bông street, Hoàn Kiếm district, Hà Nội.
Apricot Gallery has a wonderful collection of the most acclaimed names in Vietnam arts, also new artists who are well received by art critics. For those who are willing to pay for a good collection of high quality arts, this is ​one of the best places to see in Vietnam​.