TURTLE LAKE
The paradise for street food lover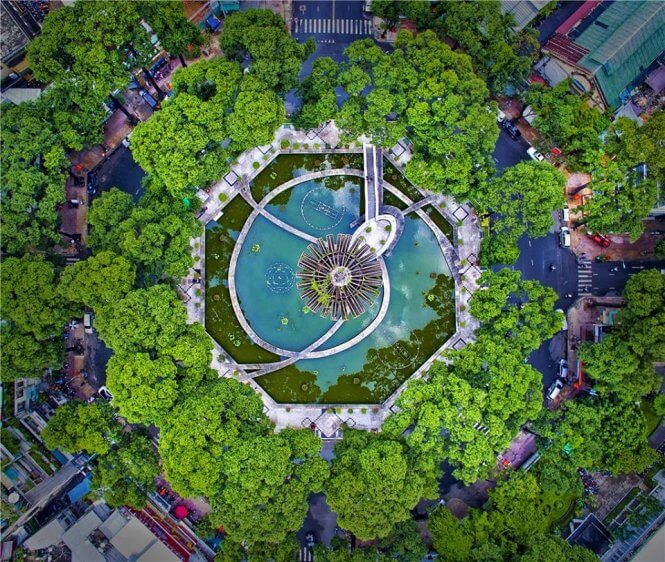 It's your first time in Ho Chi Minh city and you want to experience this bustling city in the most local way possible but you don't know where to start or maybe you don't want to go too far from the center or you are just a street food lover. Then look no further, the human-made lake right in district 1 of Ho Chi Minh is the place for you.
During day time, Turtle lake is the perfect rest stop for your city's exploration under the shade of trees, but then when the sun start setting is the time for people to gather at this place, locals or foreigners, there is no difference, they are here for one simple reason – the street foods –
"Banh trang nuong" also knows as Vietnamese traditional pizza, the "dough" is a crisply rice cake, roasted on coal with vegetable butter, quail eggs, minced pork, dried shrimps, onion,…you can choose to make it spicy or not.
"Bap xao" or sauted corn, it has the sweetness of corn and the saltiness of vegetable butter and dried shrimp, you can also choose to add beaten egg or not, if you lost your appetite, you must try this one. And it would be a loss if you forget "Bap nuong" – roasted corn with green onion sauce – when you mention corn, it doesn't have many ingredients, in fact, only 3, but it smells so good, it's going to make your mouth watering.
"Goi cuon" – salad rolls – just like its name, the filler is all fresh ingredients like lettuce, sleek, bean sprout,…with steamed shrimps and slices of traditional sausage, it might sound plain and simple but when eating with the dipping sauce, it will be a taste you can never forget.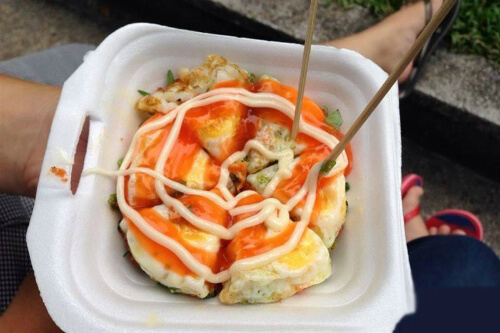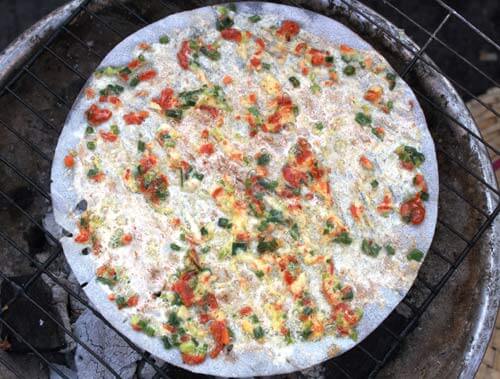 There are many other snacks like "Ho lo nuong" – roasted meat ball, "Banh trung" – egg pie (this one is made entirely from chicken egg, different from egg tart), "Rang muc chien" – fried squid's teeth (yes, I didn't know squid have teeth until now), "Banh trang tron" – mixed rice script with shredded mango and dried beef (I wouldn't really recommend this to people with digestion problem), "Goi kho bo" – sweeten dried beef salad, "Hot ga nuong" – roasted egg (they seasoned the egg white and yolk and fill it in the shell again before roasting it),…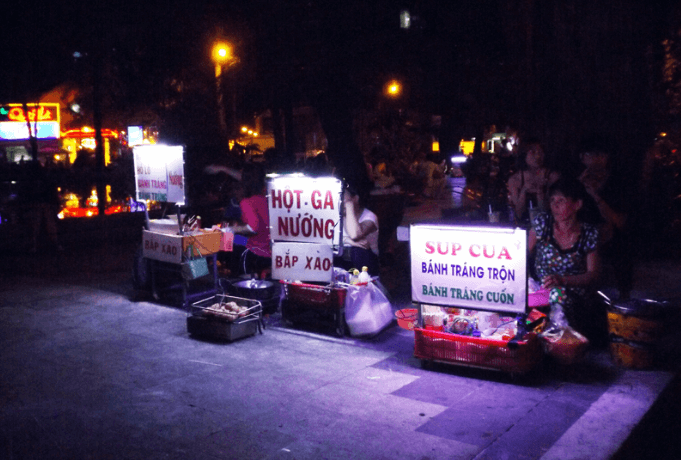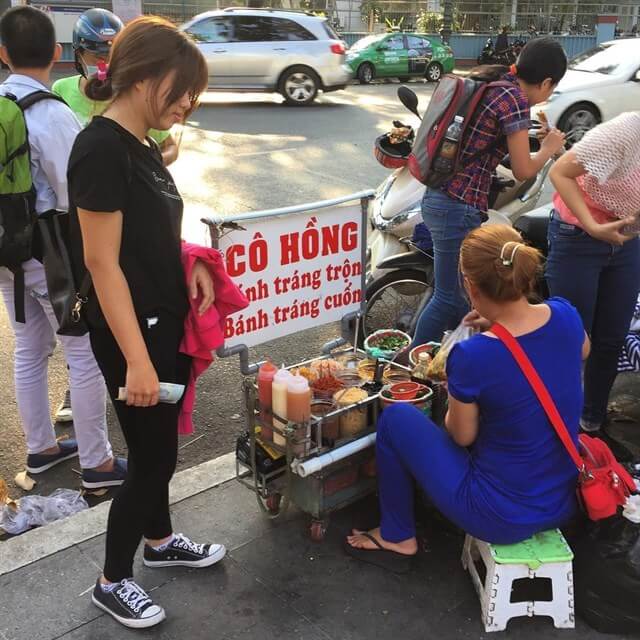 You don't have to go to different places to find each type of foods, it's all in one place, right in the center of the city and you only need around 2 hours (and a strong, empty stomach) to try most of them, you can watch the night life of this bustling city and interact with the local people or have a drink in any café across the street,…what else do you need for a street food party hang out spot.