COFFEE FOR HARDROCK FANS
Coffee - A non-stop drink of the Saigon people.
Certainly tourists are no strangers to the coffee shop in Saigon. When you come here, you also see the small coffee shops along the road, the luxury shops, or accidentally encounter the trolley selling coffee people.
There are many different ways of coffee tasting, some people want to find a quiet place, just drink coffee while reading the book or newspaper, someone find a small coffee shop along the road to talking with friends, others want to go to the luxurious restaurants to enjoy coffee with gentle and deep music.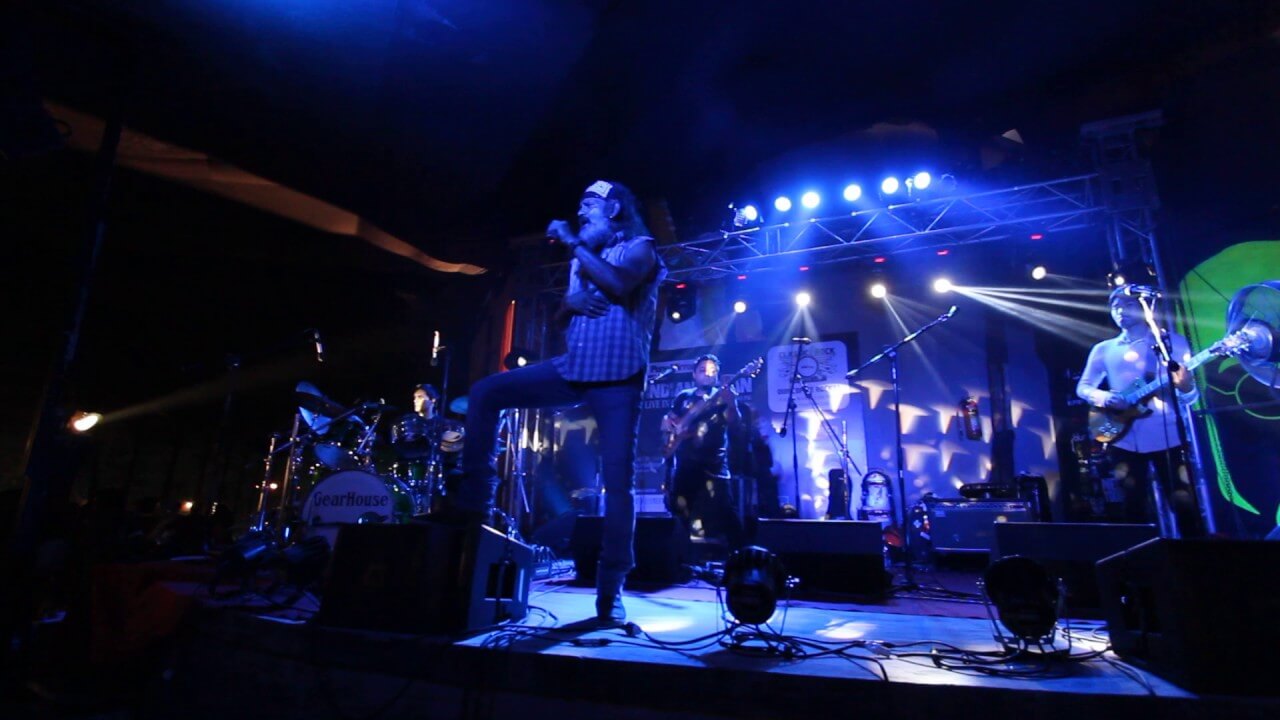 Today in Saigon, you can enjoy hard rock coffee, one of the lively coffee styles for those who love rock music, looking for a crowded and fresh new atmosphere. Rock coffee is not a popular type of entartainment in Vietnam, but it is still have an impressive attraction to rock fans. The Hard Rock Cafe with international standards are available in restaurants and hotels in 57 countries, ... In Ho Chi Minh City, if you want to enjoy the atmosphere of Hard Rock coffee containing European stylish space, you should come to Hardrock restaurant located at 149 Le Duan, right in the busiest center of District 1, in the Kumho Asiana Plaza building since 2009.
The Hard Rock Cafe is elegantly designed and divided into different areas: bar, souvenir store, clothing shop and live stage of malificiently perfomances. Hard Rock Cafe brings the services, furnitures and decorations of their home - America and also various of their famous rock style. Do not worry about price because they always have promotion for food and beverages. What makes Hardrock Coffee so attractive is that there are regular monthly bands, especially rock'n'roll songs and contemporary music in a variety of styles. Not only attract domestic customers, but also many foreigners to come. Stepping through the door, you not only enjoying live music but also getting many rocky products of famous rock singers as well as contemporary rock artists at their souvenir store.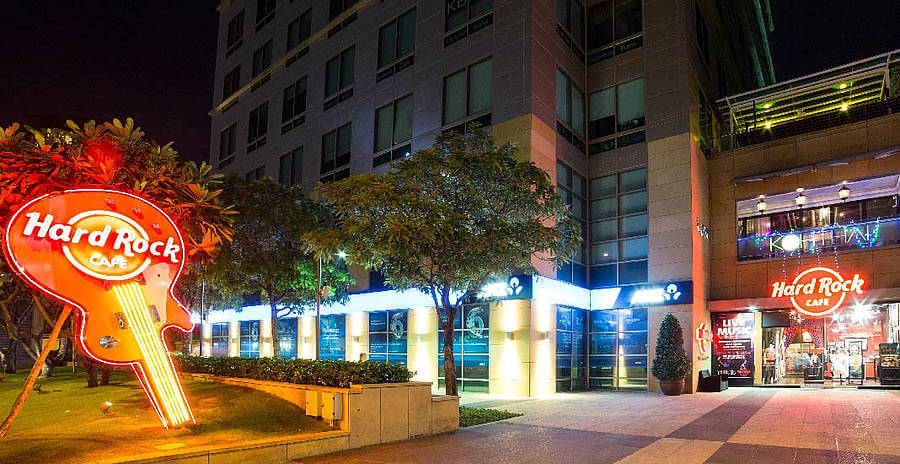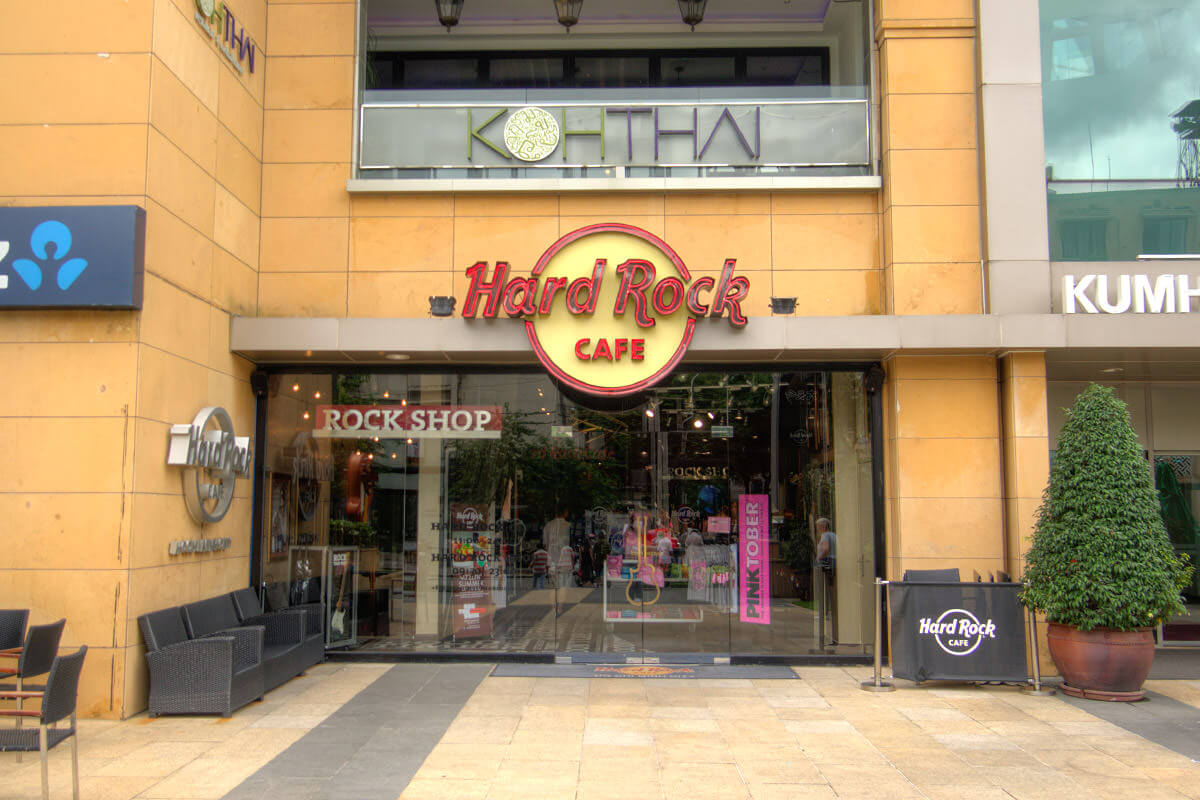 If you are a truly rock fans and looking for rock cafes in Saigon, do not miss these places Bar Rock Fan Club (BRF) located at 25C, Tu Xuong, Ward 7, District 3 was born in 1999. Beside Hard Rock Cafe, BRF is extremely simple in decoration but still maintaining the style of rock. The BRF offers a vary option of drinks including beer, soft drinks, fruit drinks, cocktails, mocktails and one of the "exclusive" drinks. Otherwise, you can go to another smaller coffeeshop with a warmer atmosphere such as 7 Café, located at 7 Ngo Thoi Nhiem Street, Ward 7, District 3, usually organize live music withexciting and crownded. Or Cafe - Bar Metallic(Address: 41 Ba Huyen Thanh Quanstreet, District 3); Sport rock (Address: 130, 3/2 Street, Ward 12, District 10); Rock MK Coffee (Address: 82 / 2A Dinh Tien Hoangstreet,Binh Thanh Dists) ...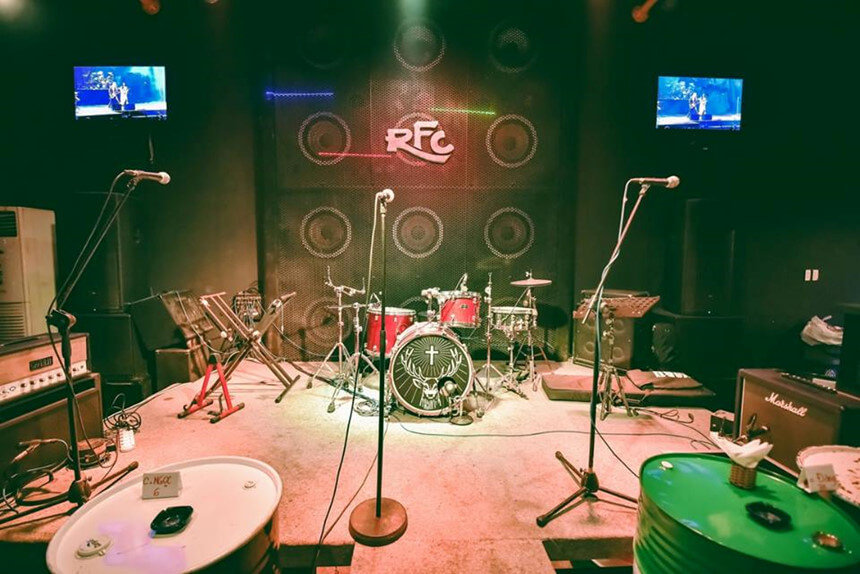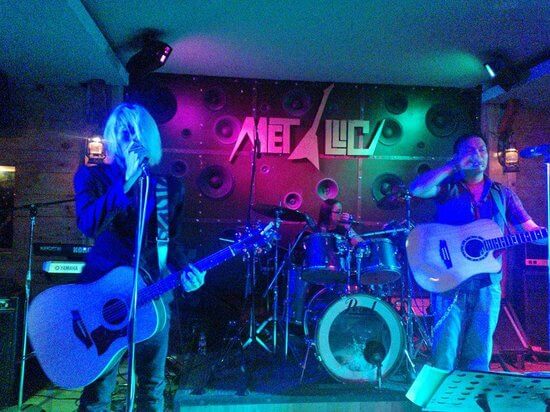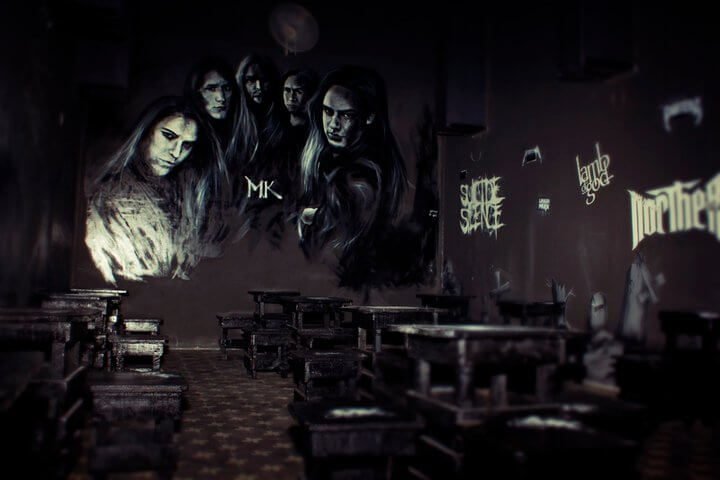 Going to Saigon, besides visiting the historical sites, natural scenery, enjoying the coffee in different styles will also bring you a very interesting feeling, wish you have memories memorable when coming to Vietnam.