BUI VIEN BACKPACKER STREET
- Pho tay Bui Vien -
Similar to Khao San road in Thailand, Orchard Street in Singapore, or Wall Street in England… Bui Vien Street in Ho Chi Minh City has honorably listed in one of the most famous streets in the world. Located in district 1 of Ho Chi Minh City, the whole street are referred to as the backpacker district of Ho Chi Minh City. This backpacker area is now a must-go destination for every tourist as they spend time in Ho Chi Minh City.
The Vietnamese name of this area is "Pho Tay", which means the area of Western visitors who usually come from America, Australia, France… and most of them are backpackers. However, that more and more people around the world come to this place has made it be considered as a multinational and multicultural area recently. Almost people live here are Vietnamese; however, there is a part of foreigners stay here as their second house. They live together in harmony and friendliness, foreigners try to get used to the locals lifestyle while the locals learn English to communicate and get along with their guests.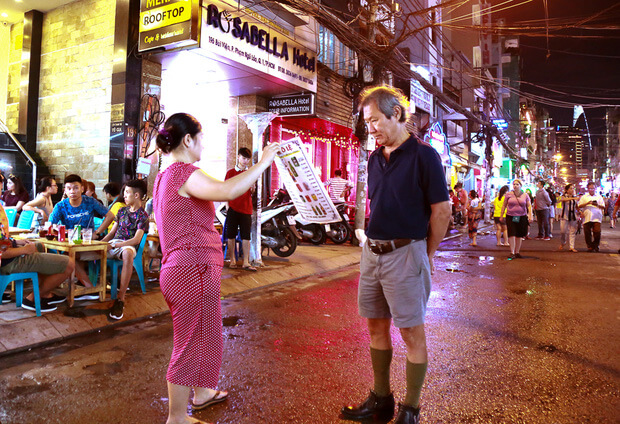 In this area, there are groups of restaurants, bars, pubs, hotels… as well as many other kinds of services. Tourists have no trouble finding Vietnamese cuisine as Pho – beef noodles, Vietnamese pancake, spring rolls… sold along the street with reasonable price. International food is totally easy to find here also. Additionally, this is an ideal place to enjoy the music, observing daily activities of the locals, trying local beer called "bia Saigon" which is unique and cheap.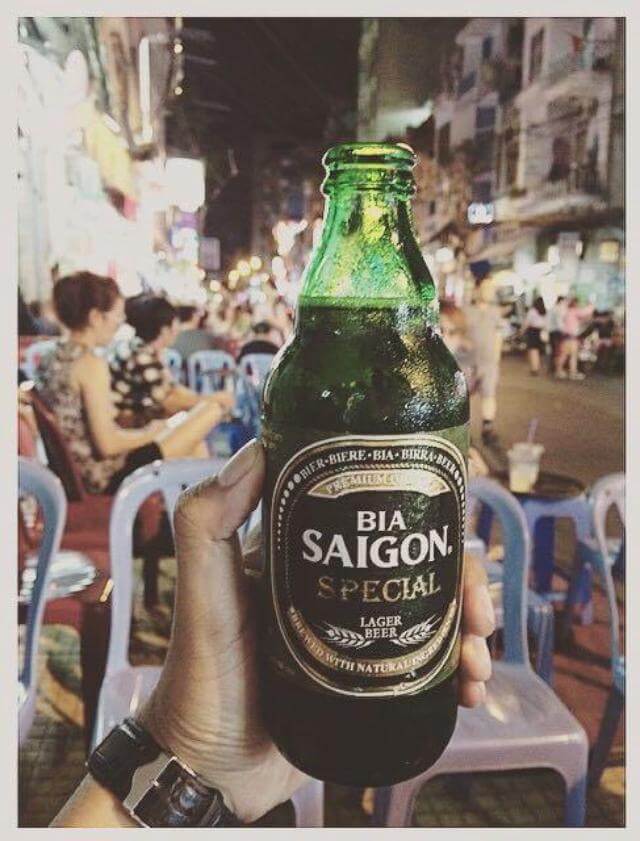 Apart from food service, tourists who are looking for low-price accommodation and travel agency should consider those in this area. There is a tip for you in case you intend to stay here – it is extremely simple to catch a bus along the street. Thus, buses have been widely used among tourists who stay in this area. Another gorgeous thing I believe you will enjoy here is that people regardless of wealth, race or religion that only entertaining activities happen whole nights.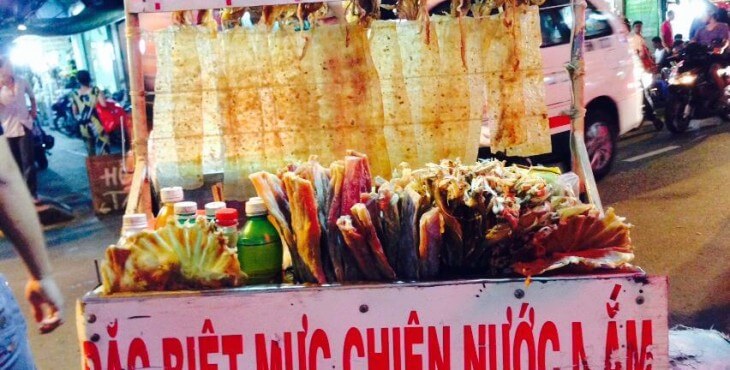 Bui Vien Street has been widely known as a hustle and bustle backpacker zone in Ho Chi Minh City. This area located in the city center and it connects with other attractions such as Ben Thanh Market, Central Post Office, and Notre Dame Cathedral. It just takes you around 10 minutes on foot to access these places. Once you visit Ho Chi Minh City, it would be a pity for you if you miss this place. For more details of this backpacker zone, please contact us. We are always willing to serve you, our beloved customers.